Start of main content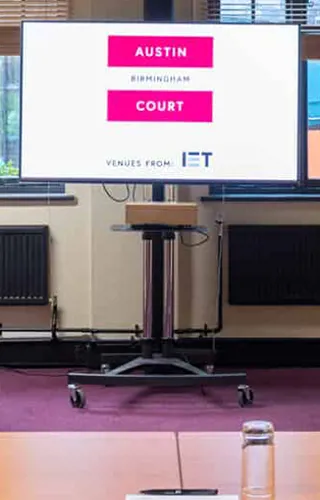 Boasting a flexible floorplan that offers numerous layouts, the room can also be connected with the neighbouring Boulton Room, for capacities of up to 80 people see Boulton/Faraday Room.
Whether U-shaped, boardroom, classroom, or theatre style, the room's eye-catching wooden beams and large windows, typical of the Austin Court aesthetic, provide a sense of purpose and occasion for every event.
Nestled in the heart of Birmingham, supported by motorway links, direct public transport and car parking, the Faraday Room is not only flexible but highly accessible for delegates both near and far.
Book now
Check availability and book by phone or via our live chat.
This room is ideal for…
Displays and small exhibitions
Medium-sized meetings
Training sessions
Workshops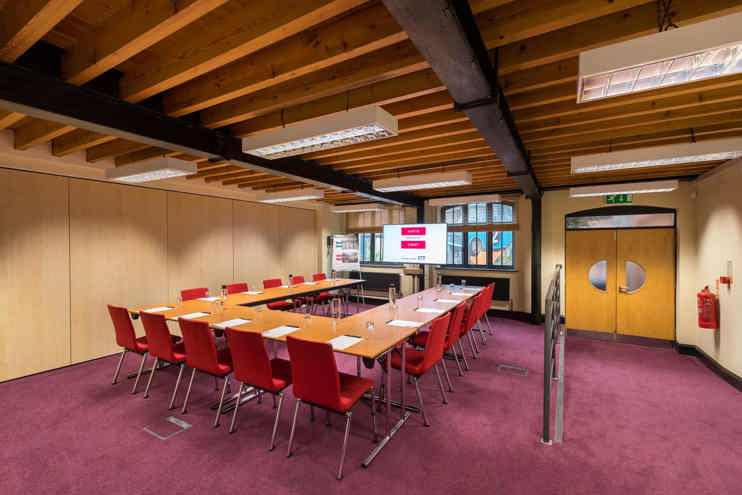 What you get…
Flexible layout options
Spacious areas for exhibition stands
Two adjoining spaces if needed
Wi-Fi
Landscaped garden views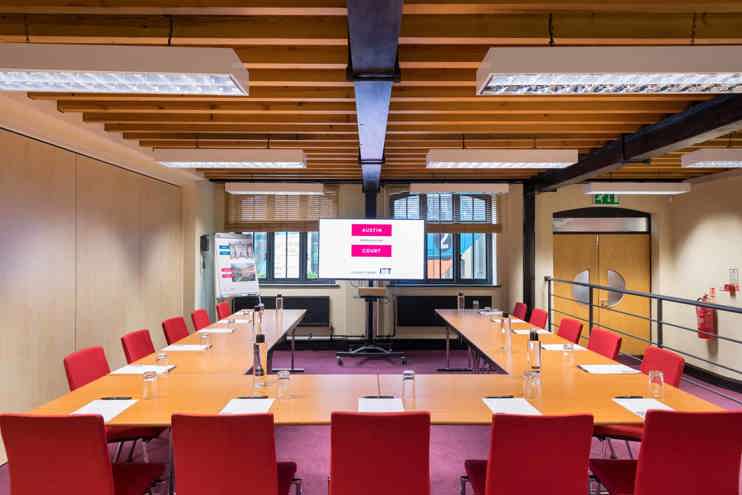 Half day rate
(9am to 12.30pm or 1.30pm to 5pm)
Evening rate
(6pm to 9.30pm)
Did you know?
This room was named after Michael Faraday, celebrated for his discovery of electromagnetic induction which has today pioneered the modern electric motor and more.
Defined as 'the greatest scientific lecture of his day', Faraday was highly commended for his role in educating the public on cutting-edge science, making the iconic name acutely appropriate for an environment in which training, educational workshops, seminars, and more come to life.
Book now
Check availability and book either by phone or via our live chat.