Start of main content

Facilities for IET members
Enjoy member meeting spaces and discounted room hire.
Network with like-minded engineers in our business centre.
Meeting rooms Monday to Friday* at no cost
As an IET Member, you and up to five people can hire a room for a maximum of three hours, on any weekday, for absolutely no cost.
Supplementary catering or AV can be arranged. The offer applies to IET Members only, who must be the lead booker and present for the meeting.
To find out more about IET Birmingham: Austin Court, to book your meeting or discuss any other venue requirements please contact one of the team.
*9am - 5pm, subject to availability
Business centre
Designed exclusively for you, this professional, self-contained office environment is aimed at making your business meetings as productive as possible.
With exclusive packages for our members, this dedicated meeting space allows you to do business without the stress.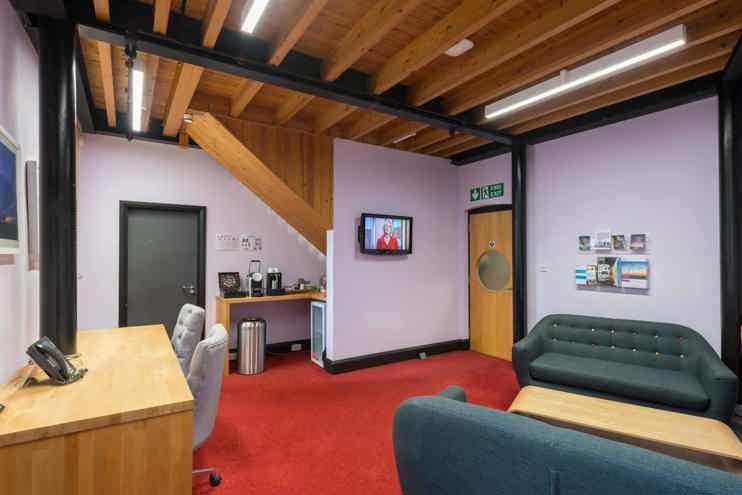 Flexible booking options
You don't have to reserve the facilities months in advance or even commit to weeks of usage.
The Business Centre is ideal for short stays and can even be used on a drop-in basis.
An inspiring space
The Business Centre is full of natural daylight and with the comfortable lounge area and a plentiful supply of tea and coffee, you and your guests will stay productive throughout the meeting.
The shared suite can be used as a drop-in centre with no pre-booking or informal meetings – please contact the team for this.
The facilities you need
We provide two PCs and free WiFi Internet access, as well as a printer to help you and your guests work as effectively as possible. 
Car parking is also available.