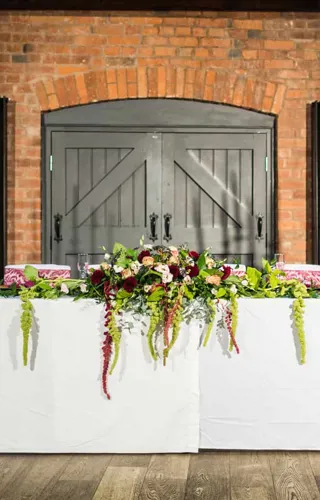 Wedding venue in Birmingham
Why choose Austin Court for your wedding venue?
Versatile spaces: With both indoor and outdoor party venue options, Austin Court is ready to host you all year round.
In-house catering: We know that your guests are happy when they are served delicious food.
Our in-house catering team are dynamic, forward-thinking, creative chefs who provide exceptional menus and bespoke catering solutions for your event.
Wedding team: The team at Austin Court offer a dedicated wedding coordinator who will take care of everything operational, leaving you free to revel in the celebrations of your special day with your closest family and friends.
Accessibility for all: Accessibility is well-considered at Austin Court with lifts, ramps, hearing, and visual assistance throughout.