Start of main content
Angena Devi - Sales Office Manager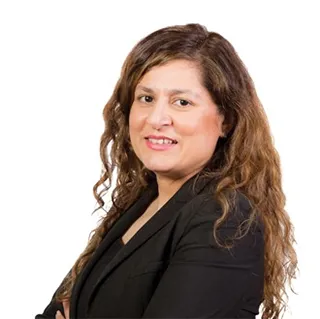 How long have you worked at Austin Court?
Sixteen years! During this time I've had several roles including Senior Conference and Events Co-ordinator for six years and General Manager prior to having my little girl.
What does your role involve?
I book meetings and events at Austin Court. We have fourteen meeting rooms that can hold anything from four to 150 people. I also have the pleasure of managing two Sales and Events Coordinators as well as the front of house, I have to be flexible to be able to give a helping hand whenever needed.
Favourite part about the job?
I love the customer service aspect of the job. I enjoy working on a variety of events and getting to host some big names! I was lucky enough to coordinate the first wedding at Austin Court 11 years ago, held 4 July 2009.
Favourite room at Austin Court?
I love the Waterside room, which is mainly utilised as a catering and networking space, for dinners, Christmas parties and drinks receptions. The room has character and charm with a wooden floor, exposed brickwork and sits right along the Canalside.
Favourite event?
I like working a variety of events, I've been fortunate enough to with some high-profile names such as David Cameron. A career highlight would definitely be working with Robert Peston, we hosted his live studio political magazine show Peston on Sunday. I enjoyed the pressure of working on an event that was being live-streamed.
Why work at Austin Court?
One of my favourite things about working at Austin Court is our high customer retention. I get to create great working relationships with customers after having worked with them for years and it gives each event a more personal feel.
Also, the refurbishment that took place in 2019 was the largest to take place since I've been there. It has given a new life to the venue and makes it an amazing place for all types of events.
What did you do before?
Prior to working at Austin Court, I was an events coordinator for five years. I graduated from university with a Marketing and Law degree.
What do you like to do outside of work?
I am a huge yoga fanatic, I try to go 3-4 times a week. I particularly enjoy hot yoga! I also love running, meditation and reading, as well as looking after my little girl and cooking.