Start of main content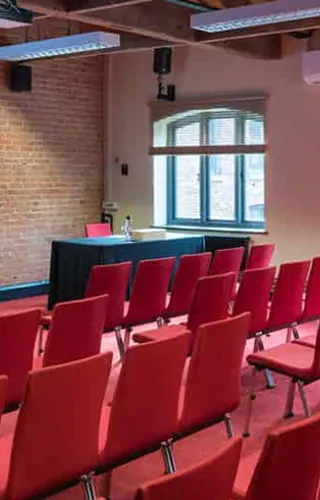 One of Austin Court's most special spaces, the original wooden beams, and vaulted ceiling never fail to impress visitors.
It's a popular choice for hire on its own, or in conjunction with a larger conference or event as an additional breakout and networking space.
Book now
Check availability and book by phone or via our live chat.
This room is ideal for…
Medium-sized meetings
Training and workshops
Networking events
Dinners and receptions
Exhibitions and displays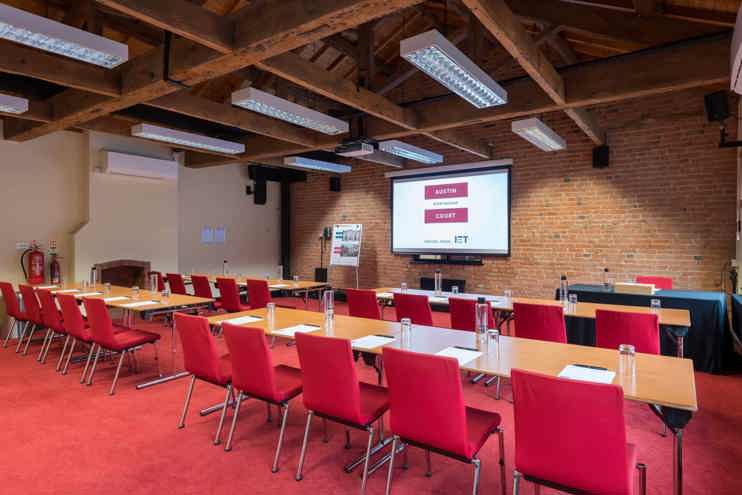 What you get…
Beautiful period features
Second-to-none AV facilities and Wi-Fi
Exposed brickwork feature wall
Lots of natural light
Stunning Courtyard views
Half day rate
( 9am to 12.30pm or 1.30pm to 5pm)
Evening rate
(6pm to 9.30pm)
Did you know?
This event space is named after Thomas Telford, arguably one of Britain's most prolific engineers.
During an impressive 50-year career, Telford surveyed, designed, or engineered 30 major bridges, 1,000+ minor bridges, 33 canals, and many more harbours and roads.
Founding the Institution of Civil Engineers, he ended up the first engineer ever to be buried in Westminster Abbey.
This versatile space is a fitting tribute, along with an entire town named in his memory!
Book now
Check availability and book either by phone or via our live chat.