Start of main content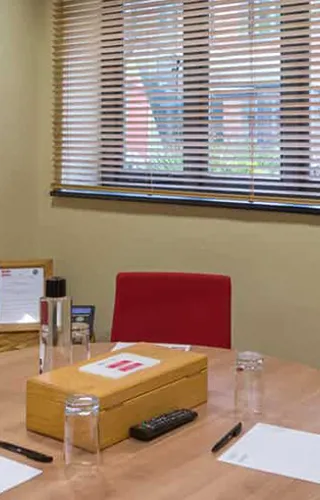 Hosting up to 4 attendees in a round table seating arrangement, the Edison Room is ideal for small meetings and interviews and keeps delegates engaged and productive in this light, airy space filled with natural light.
Centrally located in Brindleyplace with the city's attractions just a short walk away, Austin Court is perfectly placed for your attendees to get to.
Book now
Check availability and book by phone or via our live chat.
This room is ideal for…
Interviews
Small meetings
Training sessions
One-on-ones
Team talks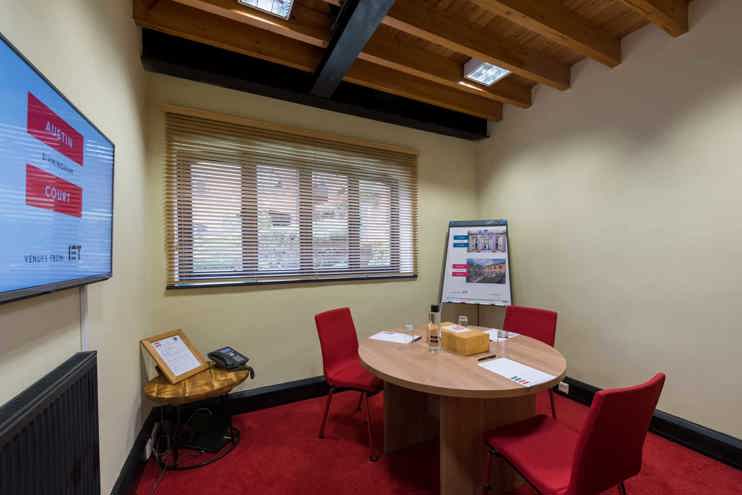 What you get…
Wi-Fi
Lots of natural light
Discreet setting
Attractive beamed ceiling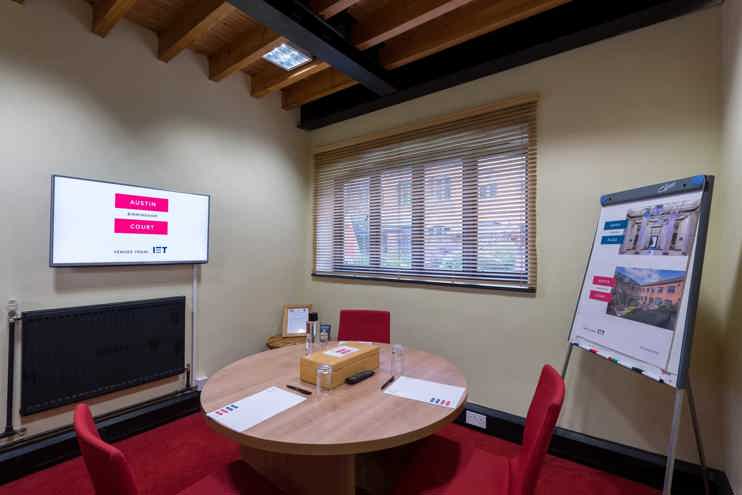 Half day rate
(9am to 12.30pm or 1.30pm to 5pm)
Evening rate
(6pm to 9.30pm)
Did you know?
The Edison Room was named after renowned inventor Thomas Edison, who developed a number of devices including electric power generation, the phonograph, and early versions of the electric lightbulb.
Described as America's greatest inventor and credited with helping to build America's economy during the Industrial Revolution, this room in his memory is the perfect setting for innovation.
Book now
Check availability and book either by phone or via our live chat.