Start of main content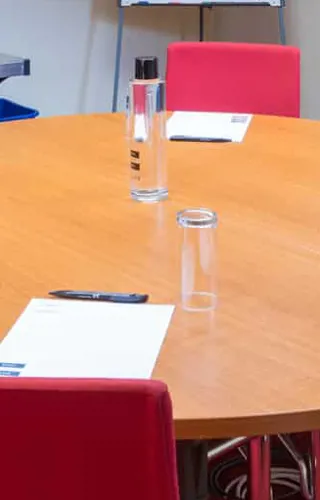 Filled with natural light, the Brindley Room is a stimulating and inspiring space to keep delegates alert throughout your event.
This room can also be used in conjunction with other suites for larger events as a breakout room.
Book now
Check availability and book by phone or via our live chat.
This room is ideal for…
Small meetings
Board meetings
Interviews
Round table discussions
Team meetings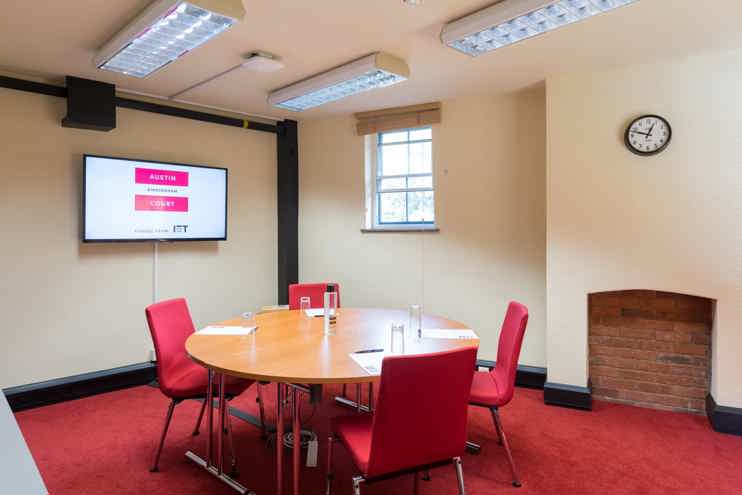 What you get…
In-built LCD TV
Wi-Fi
Peace and quiet
Refreshment area
Intimate setting
Boardroom layout includes pads and pens in room
Access to the Courtyard for fresh air when breaking for refreshments
Fresh water machine on site with biodegradable cups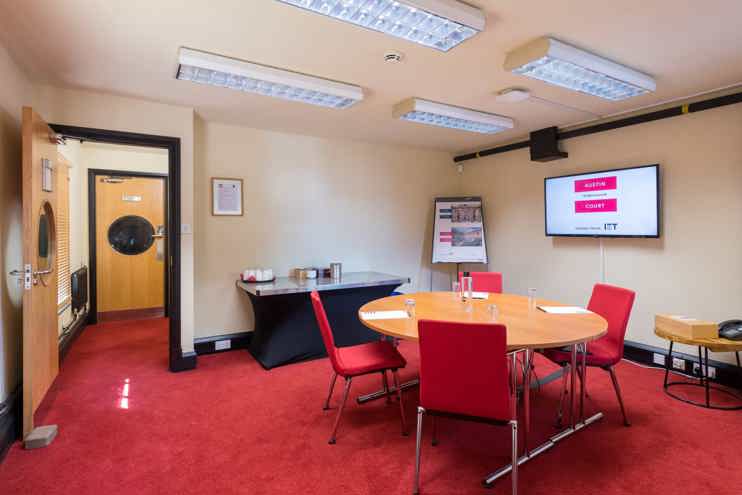 Explore the Brindley Room
Half day rate
(9am to 12.30pm or 1.30pm to 5pm)
Evening rate
( 6pm to 9.30pm)
Did you know?
The Brindley Room is named after the canalside district of Birmingham in which Austin Court is located – Brindleyplace – which is in turn named after James Brindley, one of the most notable engineers of the 18th century, mainly known for the construction of canals across the UK.
Book now
Check availability and book either by phone or via our live chat.