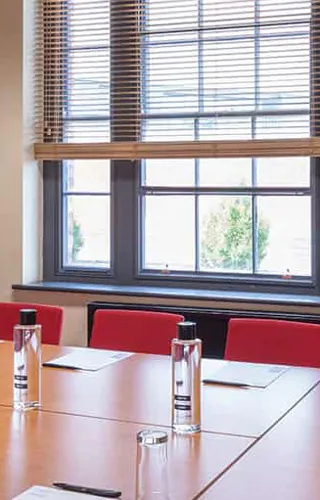 Tucked away in a quiet corner, the Boot Room offers a charming private space for up to 8 delegates.
When set up in a boardroom-style layout, the arrangement is ideal to encourage discussion and keep attendees engaged and focused.
The Boot Room can be hired on its own, or as a breakout meeting space at a larger event.
Book now
Check availability and book by phone or via our live chat.
The room is ideal for…
Workshops
Small meetings
Interviews
Presentations
Training sessions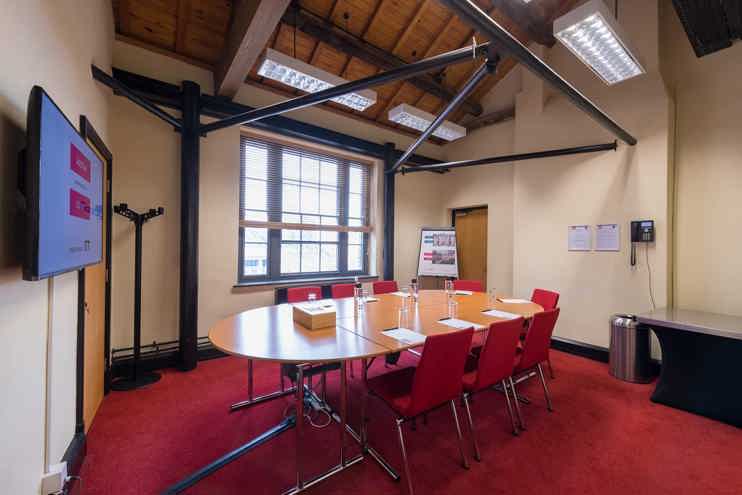 What you get…
42 inch LCD TV and Wi-Fi
Inspiring canal views
High ceilings and original beams
Natural light
Peace and quiet.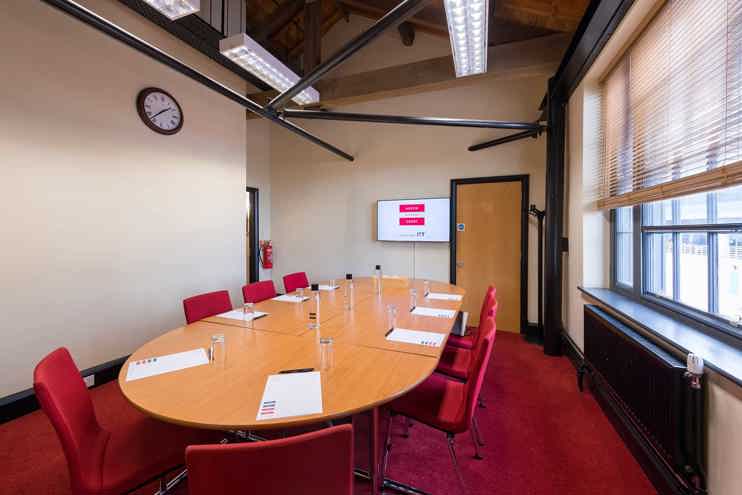 From sit-down fine dining dinners to informal buffets, barbeques and cocktail parties, we can cater for all kinds of events, no matter how formal or casual.
Browse our latest menus or find out more about our catering team.
Half day rate
(9am to 12.30pm or 1.30pm to 5pm)
Evening rate
(6pm to 9.30pm)
Did you know?
This room was named after Harry Boot, one of the developers of the cavity magnetron which became a key to Allied victory in World War Two.
A Birmingham Native, Boot carried out his valuable work on the cavity magnetron at the University of Birmingham, which makes the Boot Room a fitting tribute to his scientific discoveries in the heart of the city.  
Book now
Check availability and book either by phone or via our live chat.