IET Birmingham: Austin Court installs inspiring exhibition on local engineering achievements
Published: Thu 31 Oct 2019
Showcasing Birmingham engineers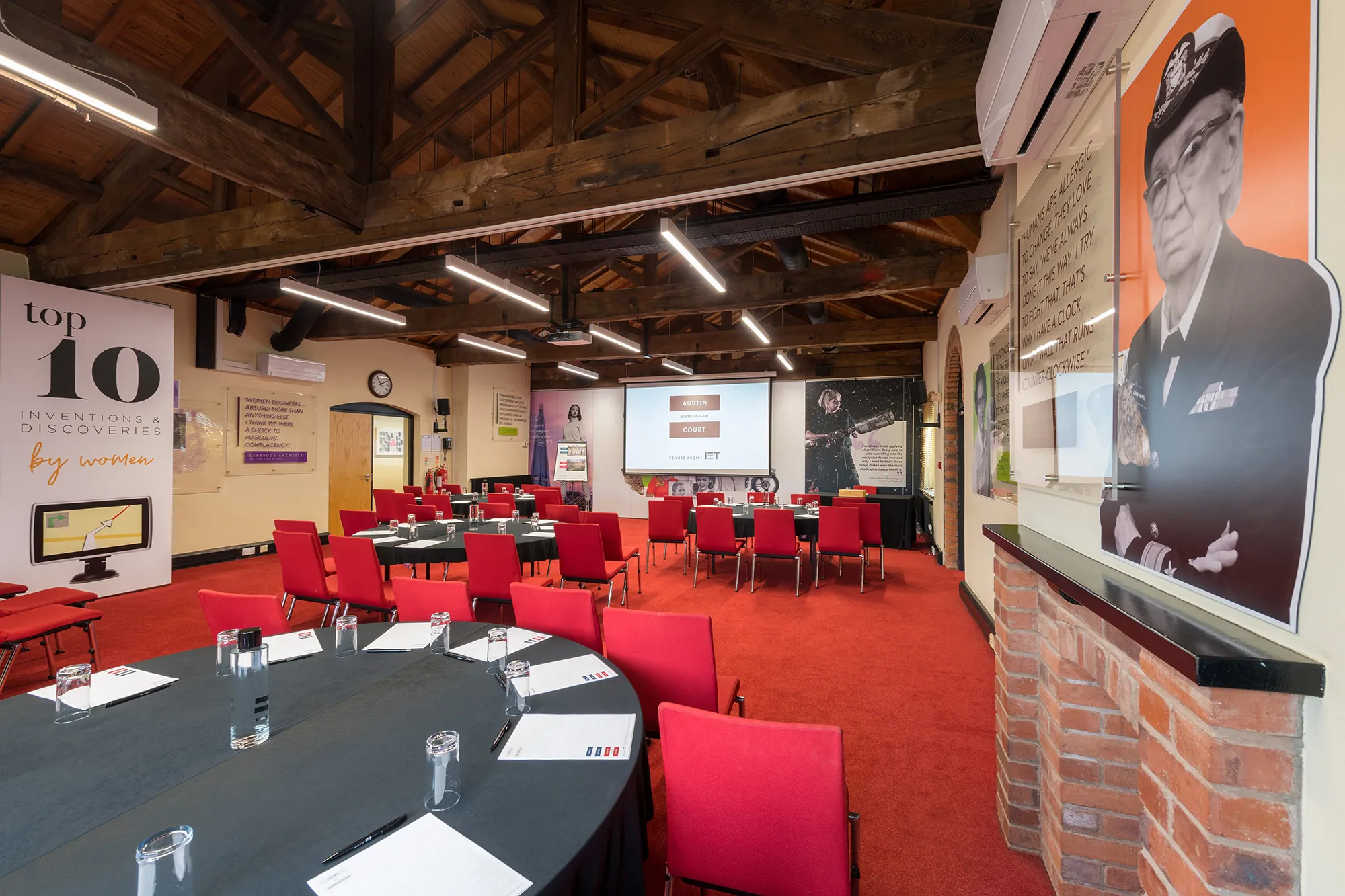 The conference and events venue has been redeveloped to showcase the contributions that engineers from Birmingham and the surrounding areas have made including the x-ray scanner, pneumatic tyres, electric kettle, auto-changing record player, mass-produced steel nib pens, celluloid, and even the first weather map.
The West Midlands has a long heritage and presence in Britain's automotive and rail sectors and continues to be a hub for innovation.
Visitors to the venue will be inspired by the displays in and around Austin Court's two floors and 14 versatile spaces, reflecting the area's engineering past and present.
Members and other visitors to the venue will first see the Atrium glass covered with colourful visuals of engineering and technology innovations that have a connection to Birmingham and the West Midlands.
The exhibits also touch on wider themes, with a bespoke Welcome sculpture created from engineering objects installed in the reception area. Photographs and information of the 100 Engineering Ideas that Changed the World also line the walls of the venue's communal stairwell. 
The Lodge Rooms, three versatile event spaces on the first floor, celebrate the contribution of female engineers and inventors from across the globe by displaying the history of women in engineering, their work, and discoveries, as well as current female pioneers to inspire the next generation of women engineers.
Akmal Shahzad, Venue Manager at IET Birmingham: Austin Court, said: "It's really exciting to be launching these permanent exhibits, we are proud to celebrate the engineering impact the West Midlands has made on the UK and beyond; not to mention the thriving work female engineers are creating and the impact they are going to have on our future."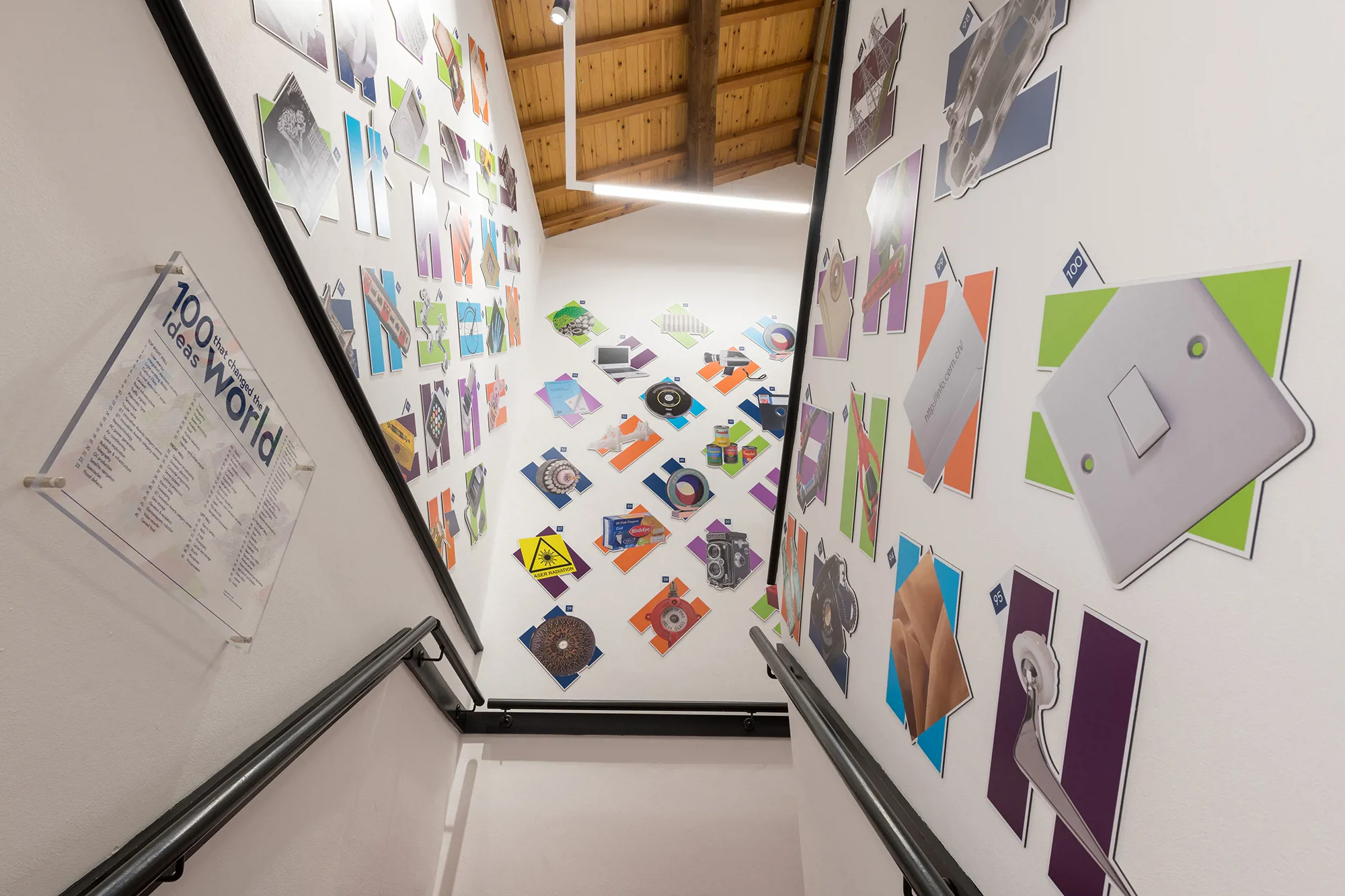 "It goes without saying we are very proud to exhibit these items. They really bring the venue to life and we cannot wait to hear the feedback from members and guests on the topics explored."
The new exhibits are part of IET Venues' continued investment into IET Birmingham: Austin Court.
Earlier this summer the venue's 150 seated Kingston Lecture Theatre received over £160K for redevelopments and transformed the room into a flexible live event space offering state-of-the-art AV and tech.