A brief history of IET Birmingham: Austin Court
Published: Mon 30 Sep 2019
Engineering takeover
When the IET (then the IEE) took on the building in 1994, it was called the Kingston Buildings.
We renamed it Austin Court, in honour of Herbert Austin, later Lord Austin of Longbridge, a pioneer in the motor industry and a leading car manufacturer in the Midlands.
The building was the perfect fit for the IET, with its convenient city centre location and ties to Birmingham's history of industry and innovation.
An industrial past
The Kingston Buildings were built around 1803, as a new canal-side warehouse for nail and goods merchants Theodore and Philemon Price.
When they moved on, a series of other metal merchants took up residence.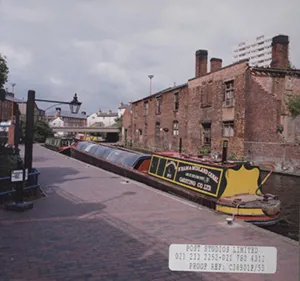 Multiple uses
Over the course of the 19th and 20th centuries, the building continued to be used by industry.
In 1871, the famous brewer for Oldbury and Birmingham, Walter Showell & Sons, moved in. By the early 20th Century, the Birmingham venue had multiple occupants – a garage, a cycle company, a paint manufacturer, and a manufacturer of Iglodine, which was used in factory first aid boxes.
Being in a city centre location, the warehouse was the perfect place for storage.
Suppliers stored various goods there, including lime, cement, wartime gas, and even bunting for celebrating King George VI's coronation!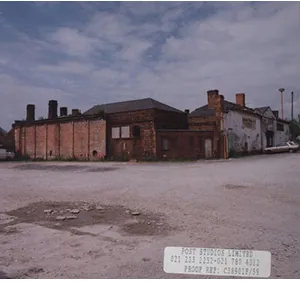 Modern revival
By the early '90s, the Kingston Buildings were unoccupied and had fallen into disrepair.
The IET was looking for a Birmingham venue to serve the engineering and business community in the Midlands and saw the building's potential given its location and historical significance.
The basic structure was still intact, so we set about restoring the Georgian Grade II listed building.
At the same time, Birmingham City Council was aware that the canal system and surrounding developments had become run down and neglected and were redeveloping the area around the Kingston Buildings.
There, the Council created Brindleyplace, which boasts some of the city's finest restaurants, shopping, and entertainment venues. 
Major AV investment
Today IET Birmingham: Austin Court is one of the city's favourite conference spaces and canal-side events venue, not only for its character but its modern facilities. And we continue to invest in those facilities.
In September 2019, we completed £450k of redevelopments, including upgrades to the 150 seated capacity Kingston Lecture.
The investment has seen the lecture theatre transformed into a flexible live event space, with an improved AV and tech offering, ideal for today's conferences, award ceremonies and other corporate and private events.
To find out more about booking our canal-side events venue for a conference, meeting, or private occasion, please get in touch or call us on 0121 677 2960.